One of the main objectives of the Project is to improve the knowledge base of citizens on the environmental problem created by plastic bags on the coasts and in the marine environment in general. The first important step in this direction is to disseminate the knowledge on the environmental problem and then attempt to change the consumers' behavior, in accordance with the precautionary principle, i.e. the reduction of their total waste and by extension of plastic bag consumption.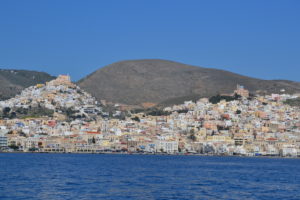 Throughout the information campaign, the Project will seek to change the citizens' behavior, in order to motivate them to consciously participate in the protection of the marine and coastal ecosystems.
By adopting a holistic approach to the information and awareness campaign, using both print and electronic media and social networks, the Project aims to appeal to a wide audience, so that the message "Leave plastic bags in the past … and not in our seas" can be transformed from words into action.