In the context of LIFE DEBAG – Integrated information and awareness campaign for the reduction of plastic bags in the marine environment (LIFE14 GIE/GR/001127), consultation forums with all stakeholders and interested parties connected with the production and use of plastic bags (industries, supermarkets, transporters, Chambers, local government, NGOs, universities, social bodies, consumer associations, etc) will be organized.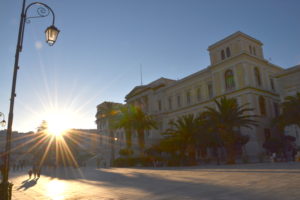 The organization of the stakeholder dialogue forums is necessary for achieving the maximum consensus from the different bodies involved on the issue and for ensuring that the decision-making process will take into account all the parties involved, in order to achieve the minimization of the use of plastic bags. Through the 6 forums, all aspects of the issue as well as the proposed solutions will emerge and they will form the basis for broadly acceptable solutions. The participation of all stakeholders in these forums will accelerate the process of implementing prevention strategies in Greece, through legislation and business initiatives.
The aim of the dialogue forums is:
• To crate a basis for consultation among stakeholders for the selection of measures' mixture better suited for Greece, in order to achieve the reduction targets set in the Directive 2015/720. The proposals selected through discussion, will be submitted to the Ministry of Environment and Energy.
• To examine alternatives to plastic bags and to propose measures that would promote the alternatives' adoption.
• To explore the feasibility of a voluntary national agreement for retailers.
Each dialogue forum will be a consultation process, where stakeholders will be able to present the relevant information, the initiatives and challenges related to the issue and to submit their views and suggestions.